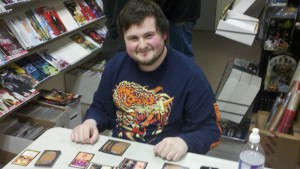 Modern Masters gets released in about a week! It's hard to believe that the set is really coming out and it seems like it's going to live up to most of its hype. For those of you who have been hitting the arcade after school instead of checking the internet, this is Modern Masters:
and for the more Nosey Goblins, this is a list of cards that have been spoiled so far:
Today I'm going to share some sweet Modern decks with you so you can get a feel for the format.
We'll start out at level 1. The following decks are the "best" decks in the format. They are Jund variations, Scapeshift, and Birthing Pod. All of these decks attack at very different angles and make up for a very healthy format. The first list I'm going to share with you is a traditional Jund deck that recently won a Premier event on Magic Online.