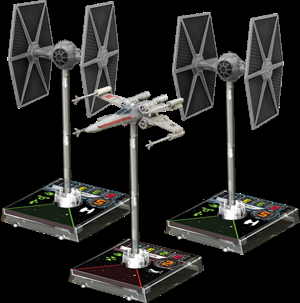 Hello there my friends. We have another weekly look into the gaming world. First, let me say its been quite a good year for games, all things considered. Warhammer releasing as fast as I've ever seen and new game systems for minis appearing with solid systems as well, such as X wing and Attack wing, etc.
Speaking of that, let me say, as we approach the build up towards the holiday season, which don't kid yourself, you should start sooner as opposed to later. It's a time of coming together and thinking what can we do with one another. Games for many of us hit high gear during fall and winter as your inside a good deal more then enjoying the out doors.
Let me say, we have some events to enjoy during those months. As many of you know, we have our warhammer tournaments, and open board gaming days. We also have, a new event for X wing, a ladder league for X wing. For the exact rules, check in store. However, its free, and will take place on Thursdays. Every time a season ends, the first and second place winners, will get a comic book store gift certificate.
So its fun, its easy, and only really nets you positive gain for playing an already enjoyable game with your friends.
Not into star wars ? More of a trekkie ? Then don't worry, not quite as large yet, but also floating around in store is Star Trek Attack Wing, which uses the same system of X wing, but in the Star Trek universe. Also its using capital ships.
So if you want space destruction in the Star Trek universe, with big ships going at it with one another, I'd say to try it out with us. You may catch us playing it if you do, ask for us to show you how it runs, and we'll be glad to explain it to you.
I might say as well, that these games can allow for multiple players per side and multiple factions at war at once.
So heat up those cold fall and winter months with some gaming conflict. Warm your hands on those hot dice, may the sixes warm those bones.
Big Kev aka the Rulehammer